Myprotein Teams Up With Iceland To Launch Healthy Frozen Ready Meal Range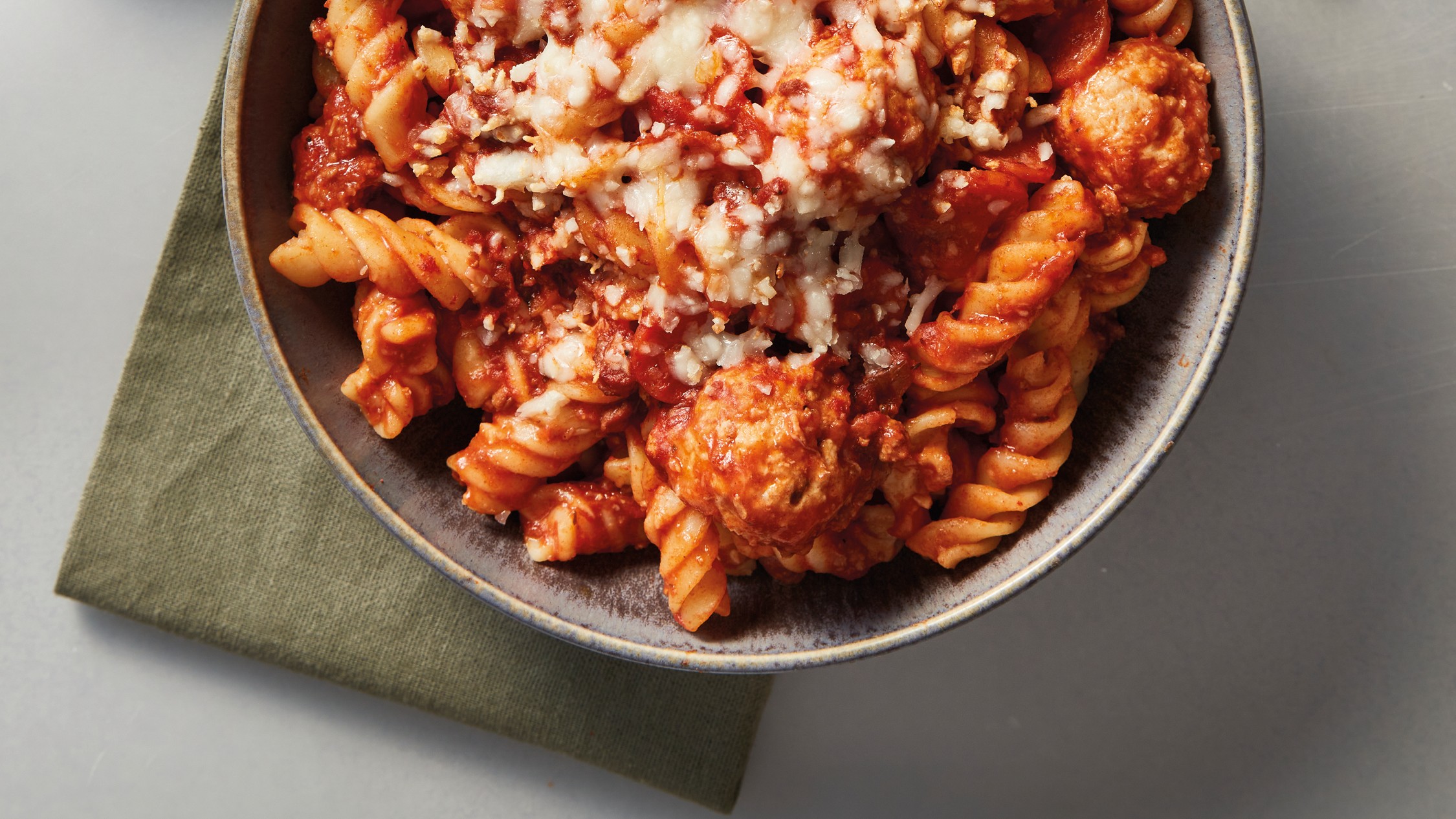 Sports supplement company Myprotein has launched its first range of ready meals, which will be available exclusively at Iceland (opens in new tab), both in stores and online. There are 15 meals available costing from £4 to £6 and they are designed to fit in easily with a healthy lifestyle.
As you'd expect, the meals are high in protein, and the calorie counts are generally between 400 and 600 calories for a main meal, although the huge Meat Feast Pasta meal bucks that trend with 633 calories (and a whopping 61g of protein). 
Myprotein says the meals are also generally low in fat and high in fibre, and the range contains options for breakfast, lunch and dinner. So far the range only really caters to omnivores, since the veggie options are restricted to a couple of breakfast meals.
While we've yet to test the meals it's clear that Myprotein has aimed to produce easier, healthier options of some comfort-food classics. The menu includes Pulled Pork Mac & Cheese, Chicken Tikka, Bolognese Pasta and Piri Piri Chicken meals, all of which should hit the spot on active days.
The meals come in reusable packaging which you can then use for your own meal prep. Along with being able to get the meals in-store and online with Iceland, you can also get them from Iceland's sub-brand The Food Warehouse (opens in new tab).
Although a couple are £6, the majority of the meals cost £4 or £4.75, which is cheaper than almost all the picks in our best healthy meal prep services round-up. Granted those picks are delivered to your door, but it's not tricky for most of us to find a branch of Iceland nearby, and Iceland also delivers for free if you spend over £40 on a food order online.
While cooking your own food is always a good way to help ensure you're eating healthily, meal prep services like this can be highly convenient for keeping your diet on track during busy periods – they're certainly better than opting for a takeaway or a standard ready meal. 
If you're planning on beginning a fitness kick in January, eating balanced meals with plenty of protein is a great way to support your training. And if Myprotein's meals can match the standards of our existing favourite meal prep services at a lower cost, we're all for it.