New ECG App Added To Garmin Venu 2 Plus In The US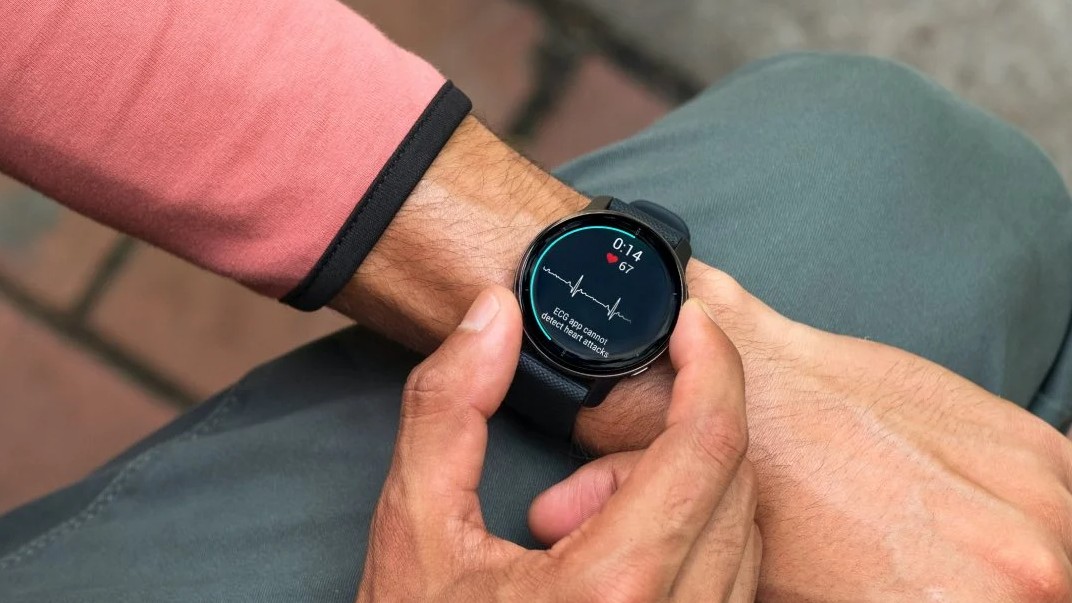 The Garmin Venu 2 Plus can now take an electrocardiogram measurement, making it the first Garmin watch to offer this feature. For now, it is only available on the Venu 2 Plus, and the feature is only available in the USA, but we expect it to appear on new Garmin watches.
The ECG App can detect whether you have a normal sinus rhythm or atrial fibrillation (AFib), an irregular heartbeat. If you get a series of AFib results from the watch it's something to raise with your doctor.
To take an ECG you have to first activate the feature in the most up-to-date version of Garmin Connect, which confirms that you are in the USA, where the feature has FDA approval. It's not certified in the EU or UK, but Garmin says it will launch in new regions "in-line with necessary regulatory approval".
Once it's set up you hold a finger and thumb on the bezel of the watch for 30 seconds, during which time you'll see the waveform of your heartbeat on the display, followed by your result once the 30 seconds are up. The result is sent to Garmin Connect where you can see the full test and export a PDF of your ECG if you want to take it to a doctor. Garmin's ECG App page (opens in new tab) has more on the feature.
The Venu 2 Plus is the only current Garmin watch that has the hardware capable of taking an ECG, which requires a wire that's connected to the bezel on the inside of the watch, and a metal ring that runs around the optical HR sensor on the back.
Apple introduced ECG measurements with the Apple Watch Series 4 in 2018, and has been followed by Fitbit, Withings and Samsung, among others, achieving regulatory approval. It's surprising it's taken Garmin this long to get in on the act, but it's another useful feature we'd expect to see on future Garmin watches.